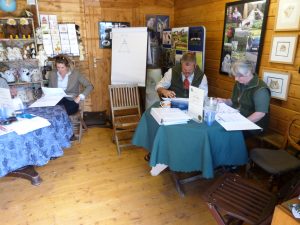 Seen here working hard to get to grips with the International and Occupation Standards for Bird of Prey Welfare a new intake of Instructor/assessors undertake continuing professional development at our latest 'standardisation event'
They are at the start of their journey to be accepted into the growing Raptor Awards Network of quality assured training providers.
The Raptor Awards Network is the only quality assured network of specialist training providers who work to a strict quality code delivering against the welfare standards for bird of prey courses.
All instructors submit to a quality assurance process and commit to continually updating and improving their own skills and knowledge.